Art made from stars and us of course. A new style of art is gaining popularity around the world under the guise of an international multimedia experiment. Barcelona artist Sergio Albiac has pioneered the style which involves the creation of a computer generated collage which is an intertwinement of  a randomly selected image taken from the Hubble telescope, and a human facial portrait. The process is completed via an algorithm embedded in a custom created computer program designed by Sergio himself. This project is the first known attempt at this new art style known as algorithmic art.  
So without further adieu a few examples of the art form in question.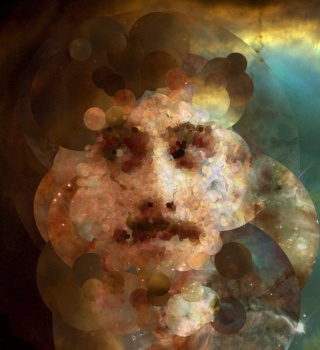 Now i have a question to propose.
    Since the works of design in question are created by a program with virtually no artistic creativity and art is basically a creative human process with a final product known as the artwork, can these creations be called "works of art?" What do you think?

_________________
feel free to let the words take you away.